Folding Folder
…a folder of pre-scored auxetic folding patterns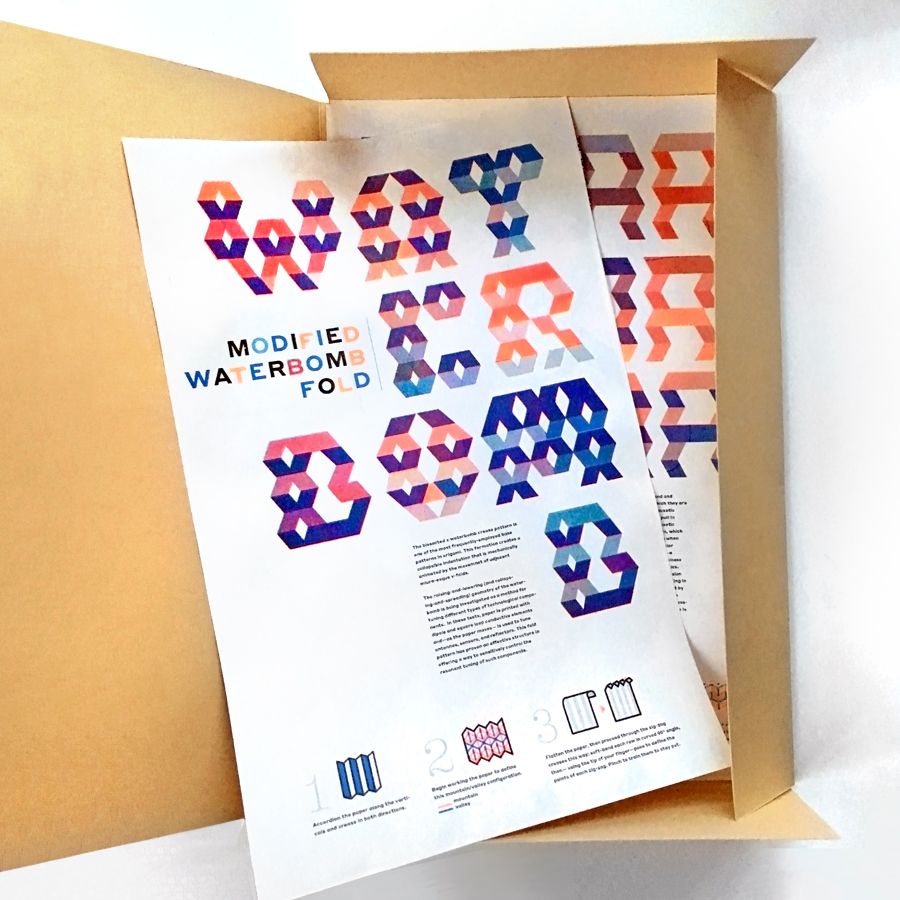 ---
Ships: Mid- to late March
This folder contains 8 risographed posters (2 of each design) featuring auxetic folding patterns for maximum folding joy.
These origamic patterns give paper an unusual spring-like behavior: if stretched L/R, they also expand up/down.
This set of prints just won an award from the Type Director's Club and will be exhibited in 25 countries around the world
Includes: The Miura-ori fold, Ron Resch's Square Twist, a modified version of the classic Waterbomb pattern, and an experimental Sequent fold
Each pre-scored sheet is printed with a pattern on the back and an explanation of its origin and technical/mechanical significance on the front. RISO-printed by me on recycled, sustainably-produced Mr. French paper in Brooklyn, NY. The prints come tucked into a custom folder made by Talas in Brooklyn.
$20
---
The front of each poster includes instructions, as well as information on the functional applications of each fold.
---
A video supplement to the printed, diagrams here.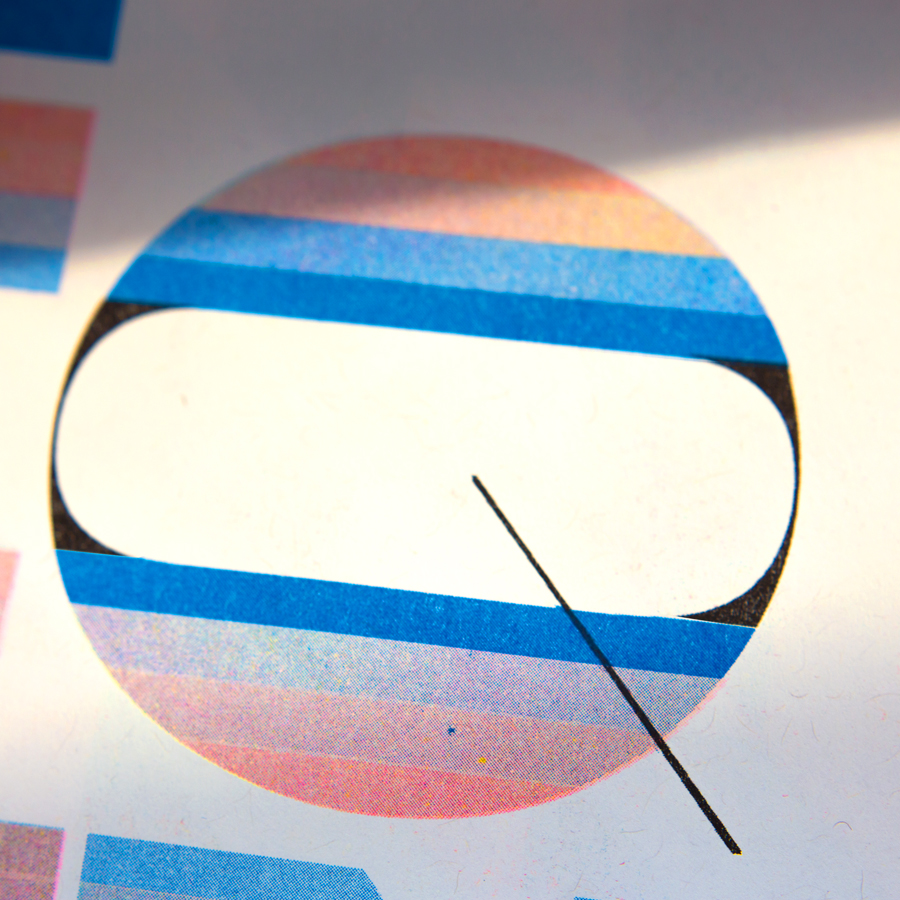 ---
This was originally a workshop at the Exploratorium and inspired a new course at the School for Poetic Computation.
---