I have a new blog. Why?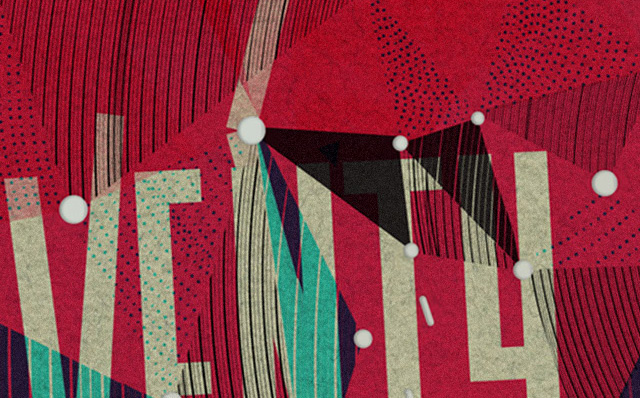 It's like an extension of my workspace… all the way into WordPress.
I've been considering it for a while now and just decided to make it happen alongside the website redesign. Perhaps the first thing you've noticed is the decidedly unsexy title. This is no mistake. "BLOG" is the most accurate description for this part of my site. Essentially: kellianderson.com is the sausage and the blog wing of it is all about sausage-making. I'm treating it like an extension of my desk, which—at 16 feet long—had previously failed to protrude into virtual space.
I see a few compelling reasons for creating an RSS-syndicated extension of a workspace. These reasons will help clarify the very narrow scope of this here project:
1. Knowledge-sharing
This is the altruistic part. (Note: this is also my only hope for gaining an audience outside of those who are desperately wondering what the hell I am doing with my life (hi mom!)) In the incredibly fortunate position of being able to experiment on the job, virtually every project is a break into new territory for me. New territory may entail: an exercise in customizing heavy machinery, inventing printmaking techniques under the duress of no sleep/looming deadlines, or hacking google maps to add pictures, perhaps. There is always something new and delightfully frustrating to be learned. Once this knowledge is acquired, I've simply been hoarding it away as I rush off to the next thing. This has been an unintentional non-choice, essentially…(sadly…) I've inherited a wealth of cultural and technical knowledge, which I realize that I am merely borrowing. So this is (perhaps) the philosophical impetus for making the blog. (If you haven't already, check out Jonathan Lethem's brilliant essay, The ecstasy of influence: A plagiarism which discusses how use/re-use/re-re-use of cultural property pushes the envelope forward. It may not be new news to anyone here, but articulates the issue quite gracefully.)
2. An examined practice
Aside from the technical stuff of image/experience making, there are layers of issues, ethics, and moments that warrant verbal investigation. Visual literacy has a verbal side to it, after all. And it is really interesting. In any event, advocacy emails to clients defending the hot pink lettering (or whatever) should not represent a significant part of anyone's oeuvre of work-reflection writing. So the blog, in part, is a means to discuss visual things outside of the context of advocacy and formal work-statements.
3. Self-initiated work
Part of the excitement of client-initiated work is the guarantee that someone will see/interact with the work. It will go out into the world, whether it is a success or a failure. People will see it, take something from it, hate it, love it. Self-initiated projects run the risk of remaining in a drawer. The blog is a tool against that drawer mentality.
So there. This is why I have a blog!
Related posts: