My TEDx Talk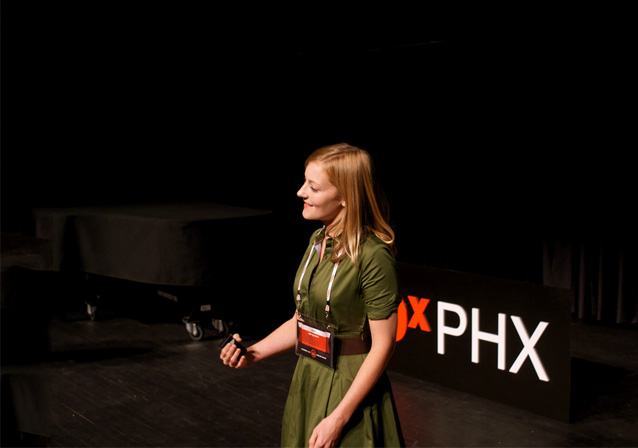 I'm happy to report that my TEDx talk from last year is up. (Thanks TEDx Phoenix!)
Aside from just showing/explaining pictures, the talk makes the case for creating absurdist/surreal work that disrupts our preconceived notions about the world through small, intimate experiences. This type of work can defy conventional expectations by presenting the hidden "talents" of everyday things that we easily take for granted. On a handheld level, these projects rail against unnecessary/unhelpful assumptions—the kind that lurk in the unexamined, quotidian corners of our day-to-day. In these very places of non-examination, the tiniest of subversions can open up small, alternate realities and become amplified into (modest) conversion experiences about our surroundings.
The talk aims to articulate that idea. I wouldn't say that this idea presents itself in the foreground of everything I make, but it is a consideration… (And this is the second time I've ever been on a stage, so even though I am smiling: it was terrifying!)
The talk was so short and paired-down that I didn't get to thank anyone or cite sources or influences, so here's a little bit of that!:  Here is the link to the large-scale NY Times collaboration, where you can read stories from the Utopian future circa 2008. That project was organized (and largely written by) the Yes Men and Steve Lambert, although there were probably 1000+ small contributors. Daniel made the paper's layout, typography, etc. look just like a real NY Times. Reaction footage came from Joseph Huff-Hannon's videos, mostly… (I think) Thanks Jeff Rutzky for introducing me to the looping card format and helping me make my desktop cutter work, which has been the source of many hours of frustrating but fulfilling experimentation. Thanks Daniel (and friends) for providing me with feedback on how to translate my ideas into plain english. Photo credit goes to @goproaudio aka Nick Taylor.
No related posts.