Creative Residency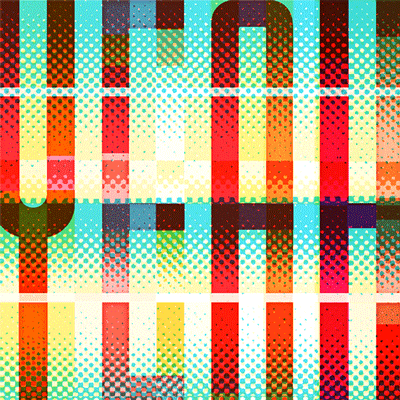 I've been using this blog to present completed projects. The internet seems to bend towards "finished." Which is understandable — unfinished work is tricky to share. Intentions are less evident… and it often involves ugly pictures of plywood. But I think if done right, showing process can cede a bit of psychic authorship to the reader — who must complete the project in their head, their own way. Sharing unfinished work can also be a way of giving an otherwise static idea legs — leading to a multitude of of solutions, misunderstandings, and directions. Which is, like, the whole point of culture, right?
I've been thinking about how a portfolio site should be. Can it be capacious enough to contain the experiments, research, and play that lie behind every completed thing? Could I build a way to share projects that would enable the reader to control the granularity of the content presented? (Or see a repository of code, processes and techniques that went into a project?) Fortunately, the best possible reason for me to answer this question (and excuse to share more nerdy-process-stuff) just fell from the sky! The software company Adobe contacted me and asked if I'd like to take part in a new pilot program they're trying called the Adobe Creative Residency. For the next year, Adobe will sponsor me so that I am able to work with complete independence on creative projects of my own choosing (provided that I transmit useful ideas back to the creative community, rather than being a complete work-hermit). After I stop pinching myself, I'll use the Creative Residency to follow my own curiosity and to explore ideas that exist outside of the realm of client-funded work.
Appropriately, this crazy-stroke-of-good-luck resulted from sharing unfinished work. My friends at MakeShift Society requested I deconstruct a completed project's steps—revealing failures, flaws, and all — during an evening sponsored by Adobe Typekit. Needing feedback far more than an audience, I instead opted to show an only half-finished project: an experimental pop-up book of functional lo-fi paper contraptions. To be honest, the day-to-day/slow-motion work of making a pop-up book is more often humbling than thrilling. However, we got down to details fast: How fat can a paper harp's strings be without sounding like a broken bass guitar? How can you engineer a sundial so it remains perpendicular to the north pole from any vantage point on earth? Which paper best amplifies sound vibrations? A room of grown-ass people got super-nerdy about glue, angles of projected light, and the oftentimes surprising relationship between structure and function. It was great. The night wasn't recorded or anything, but if you're interested in seeing a bit of the sausage-making that goes into creating a crazy pop-up book, it is featured heavily in the short video, also shot by Adobe:
Because of the residency, I'll have the opportunity to make quite a few of the contraptions that didn't end up in the book freely available (which is super exciting because I finally figured out how to eliminate light leaks in a pop-up camera).
This Book is a Planetarium, I learned from Amazon and kottke.org, comes out October 22nd. There's a mailing list if you want me to be able to occasionally let you know about stuff and I also frequently post image-things on Instagram. It seems like it's going to be a really good year! And I'm thinking really hard right now about how to make a portfolio site that will be more generous in accommodating a wide range of readers (a wide range of inquiries, specifically: the "how to?" technical readers and the ideas readers) elegantly. The other social networks or traditional portfolio templates facilitate the right kind exchange. So if you have things I should check out: by all means, let me know!
No related posts.