Photos from Lockdown
Homemade Paper Camera Photography

---
A handbound risographed booklet of homemade paper camera photographs made by a class I led at the beginning of the pandemic.
Edited and sequenced by: Jason Fulford
Class by: Kelli Anderson
Self-published and risograph-printed at: The Arm in Brooklyn

This class's work, alongside the paper cameras, is currently on view at CODA Paper Art 2021 in The Netherlands.
$20
All proceeds over production cost will be donated.
---
These photos were taken while the world was in lockdown at the beginning of the pandemic. I had posted an open call for an online pinhole photography course—free and open to anyone in the world who wanted to join. Our cameras were made from paper or cardboard and we developed the photos with instant coffee and baking soda in our bathrooms and closets. Our group met weekly during the summer of 2020 to discuss technique, readings, the mysteries of light, the BLM protests, and for critique, community, companionship. This handmade book contains a sampling of the students' work—edited and sequenced by photographer and publisher Jason Fulford.
---
Many of the photos featured were taken with This Book is a Camera—the pinhole camera pop-up book I made.

More information available, including a free DIY template, here.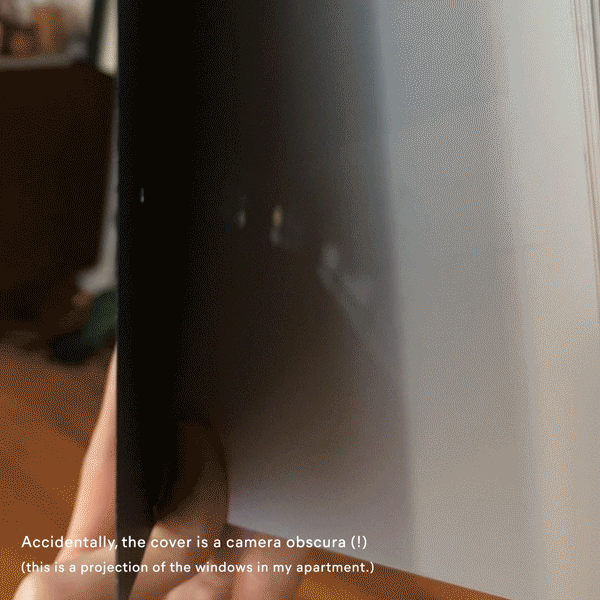 The cover is accidentally (I swear!) a camera obscura.
---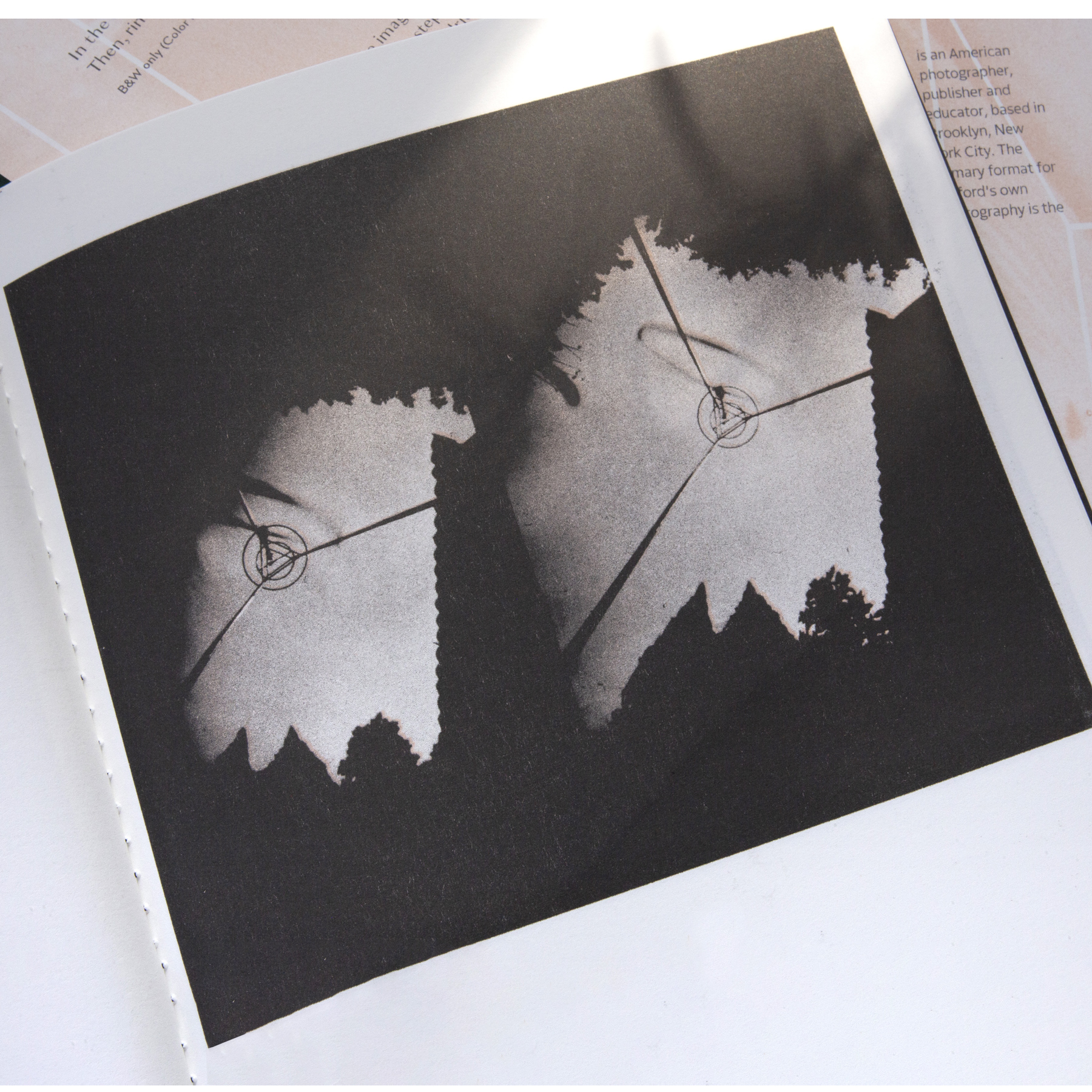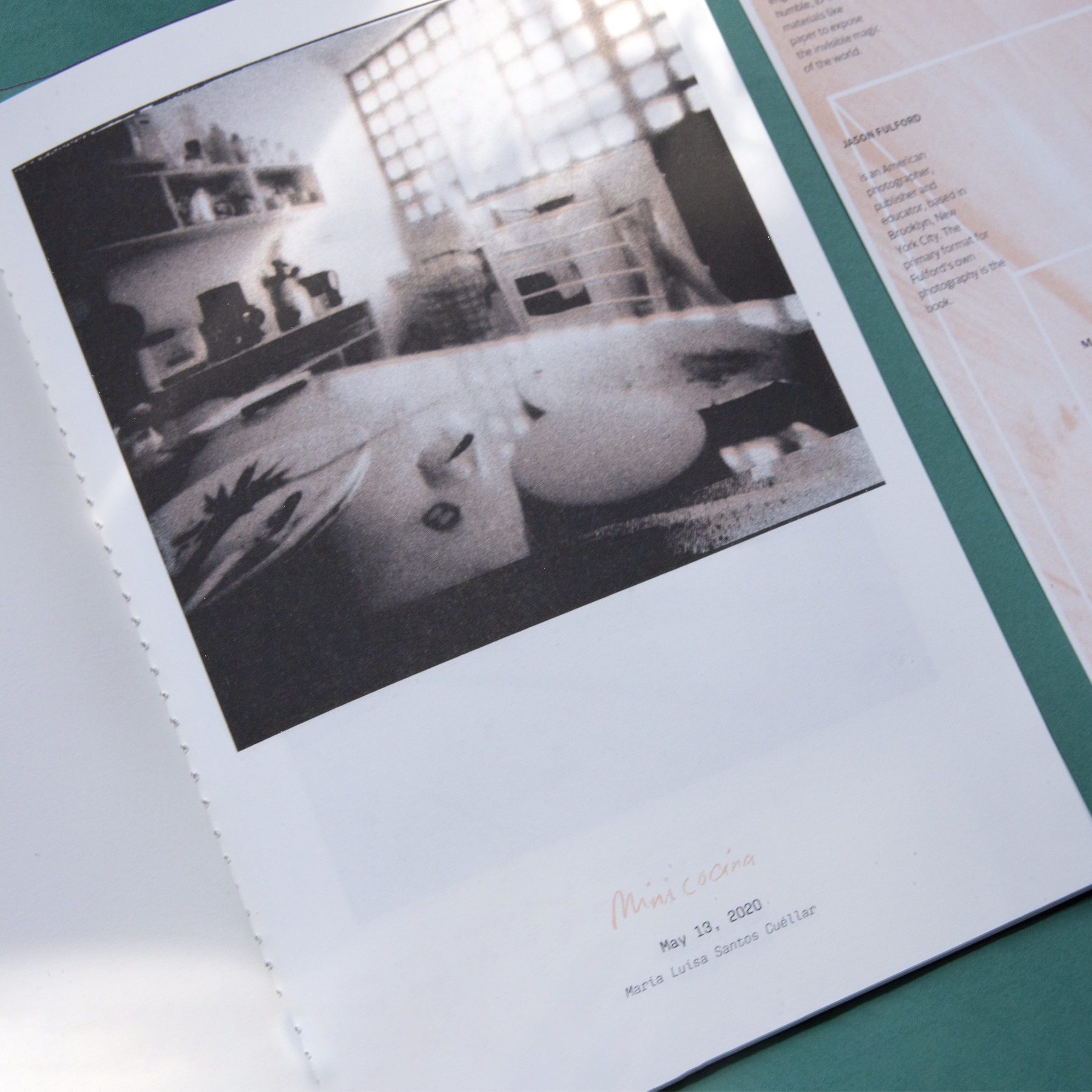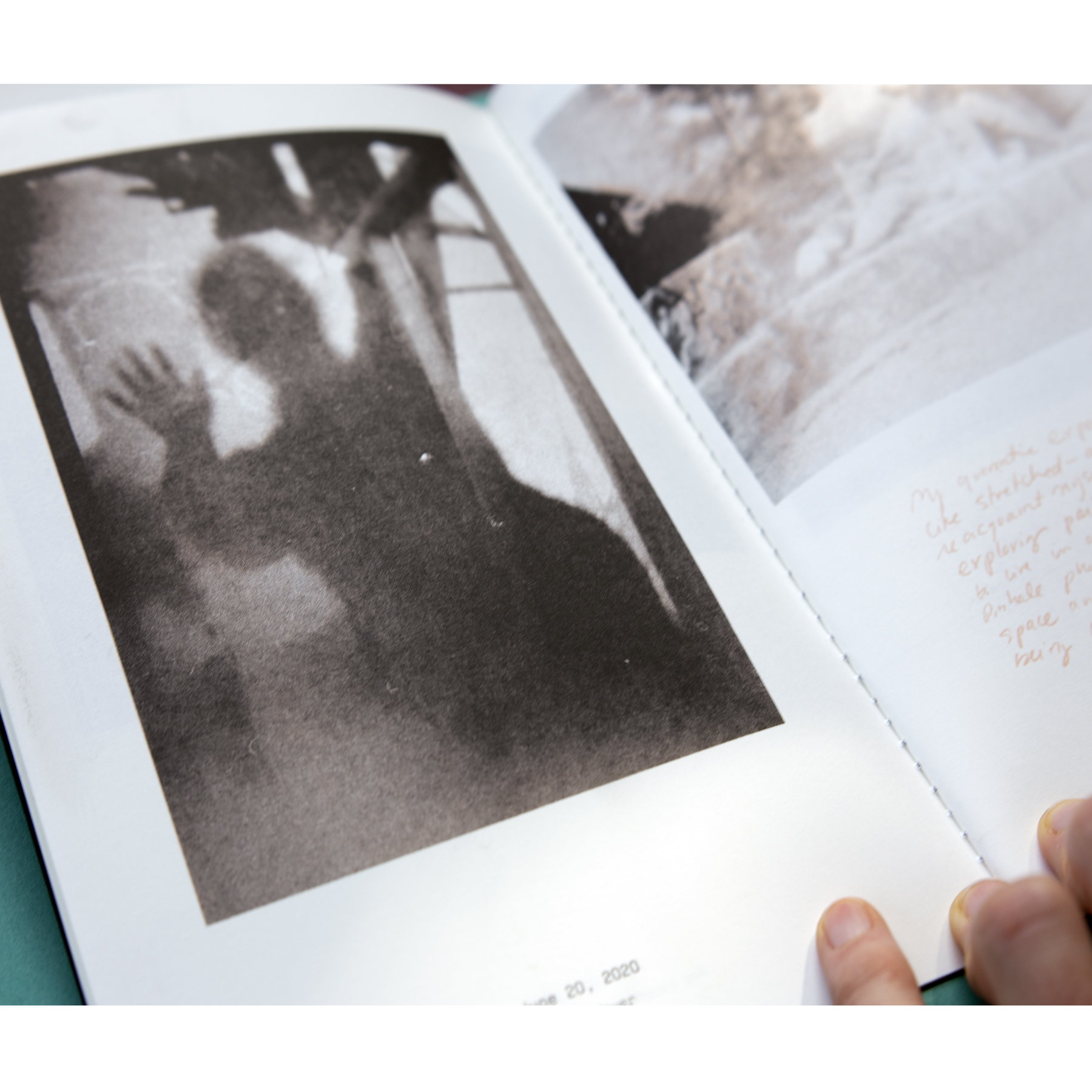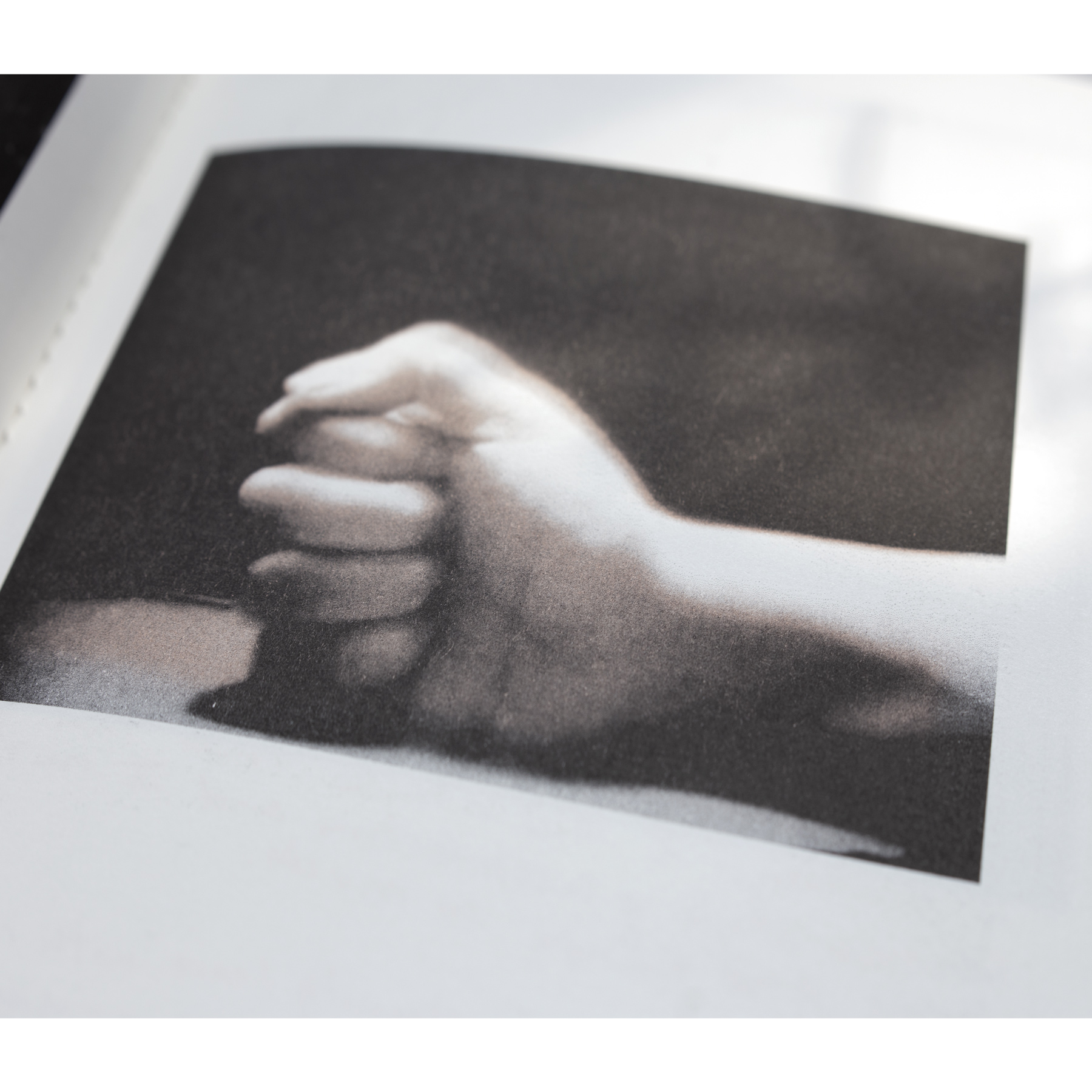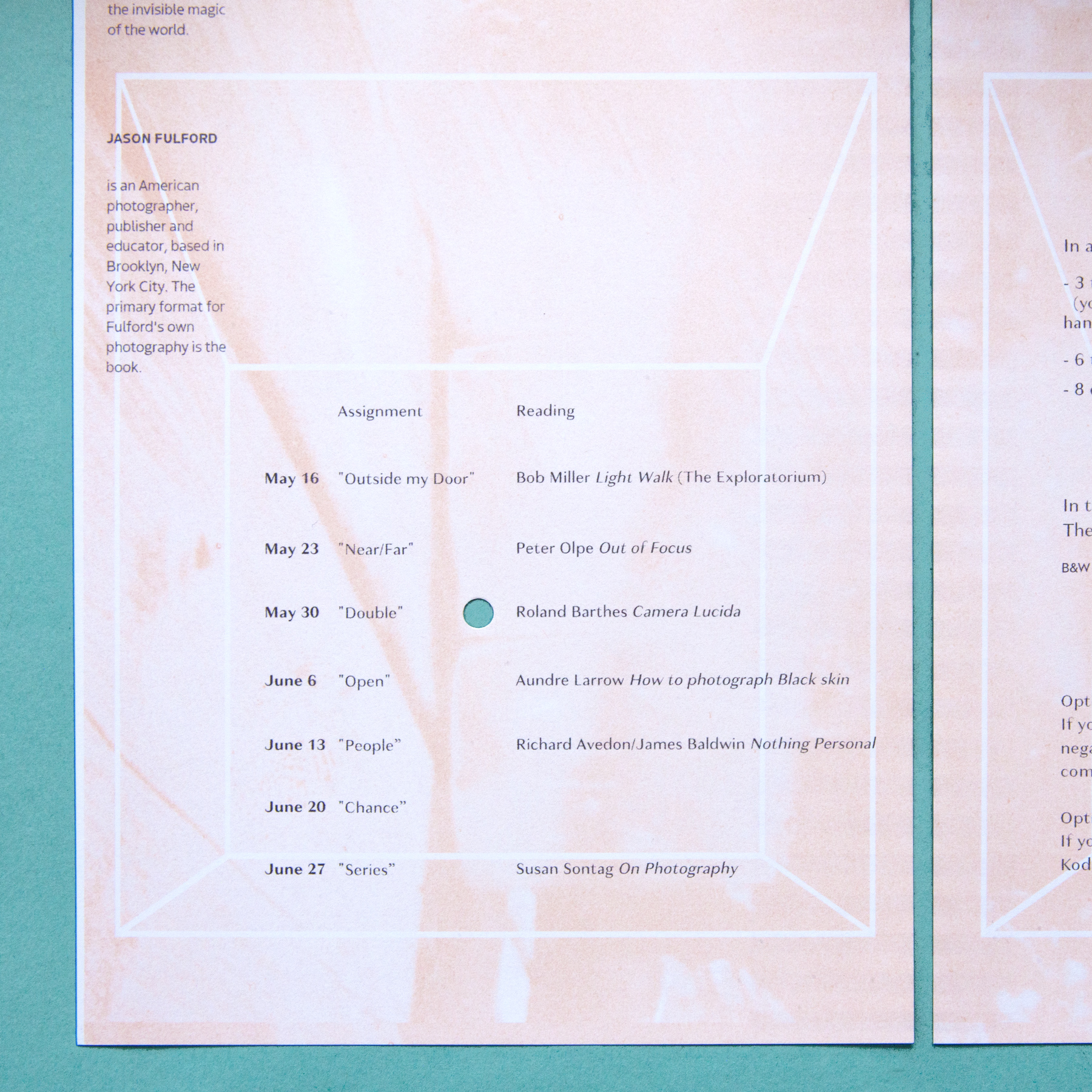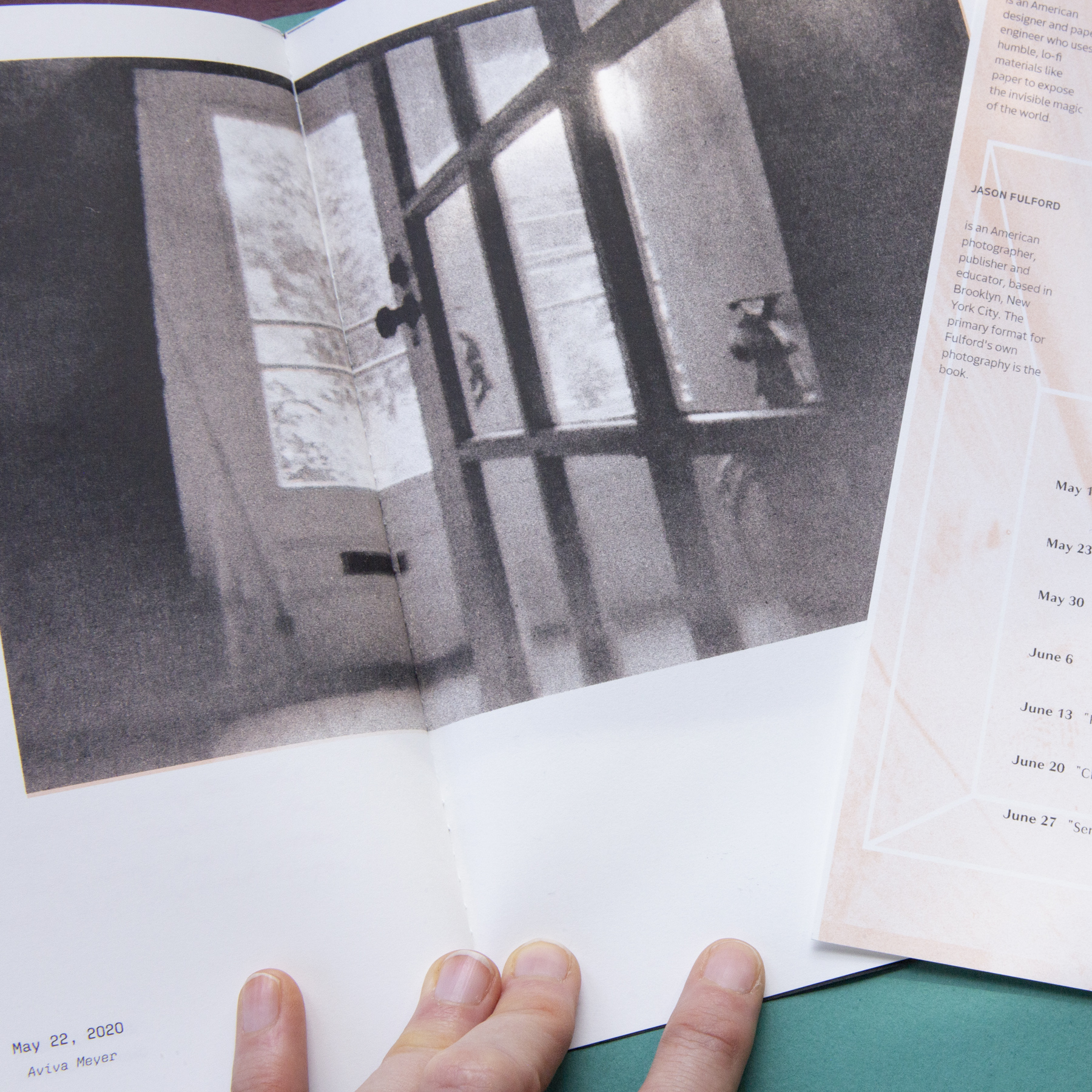 ---