Tiny colorful buildings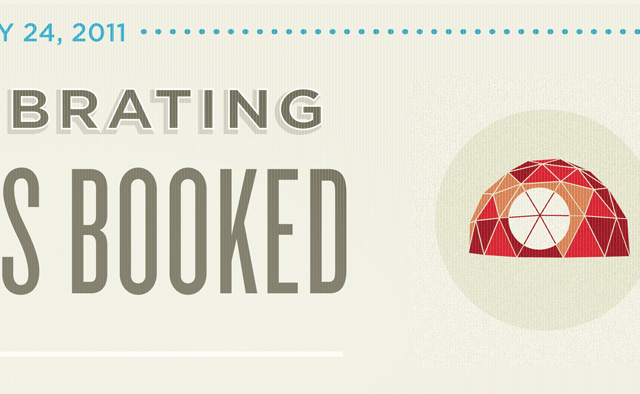 Drawing little brightly-colored buildings is one of my favorite ways to pass the time.  (It is the closest that I will ever get to being an architect.)  This obsession first got a platform when working on the hankerchief-map wedding invite and I've been able to revisit this indulgence lately while designing packaging, infographics, and stickers for Airbnb.
Airbnb (an internet company that allows people to rent space/lodging to travelers) needed some little buildings to demonstrate the incredible breadth of lodgings available on their site.  For the past few months, I have been blissfuly drawing igloos, geodesic domes, boats, airstream trailers, castles, and villas for them.  This post is a quick visual tour through that recent building-centric work.
The most complete expression—of both the buildings and the breadth of their whimsical array of accommodations—appears in this infographic.  I collaborated with Airbnb's data analyst to celebrate quantative milestones in their young history (1 million nights booked!) but also qualitative facts (you can stay in treehouses in 13 different places in the world!)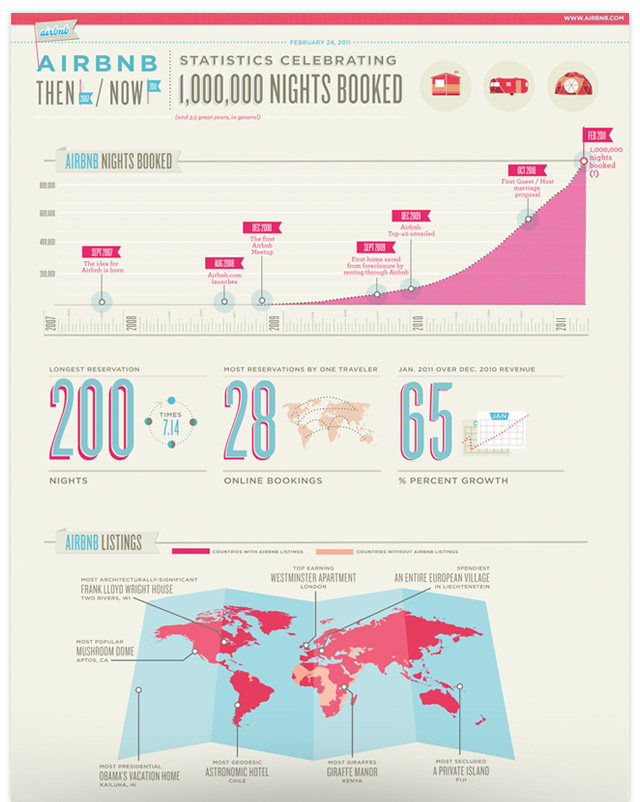 Straight text statistics got paired with small illustrations: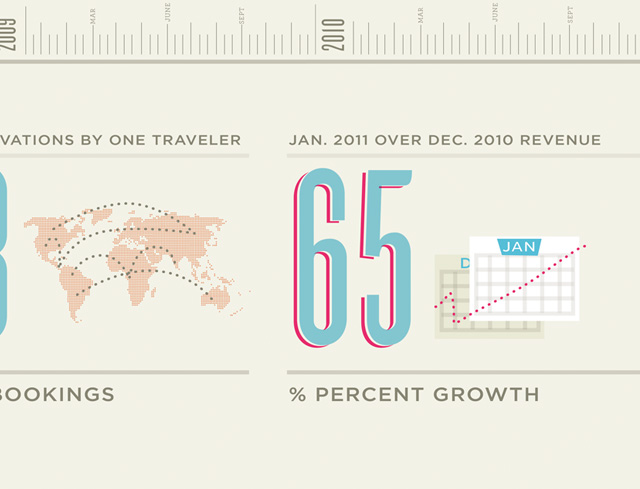 And here the tiny buildings come into play: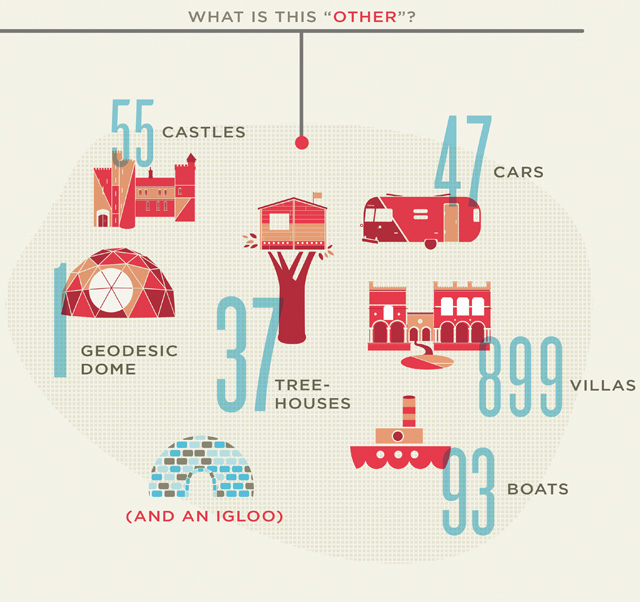 We created a map with notable listings (Yay for the "most giraffes"):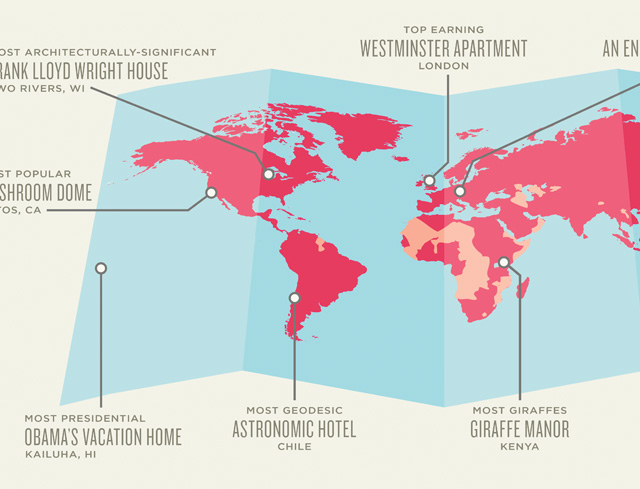 We also used the buildings to create a ton of stickers: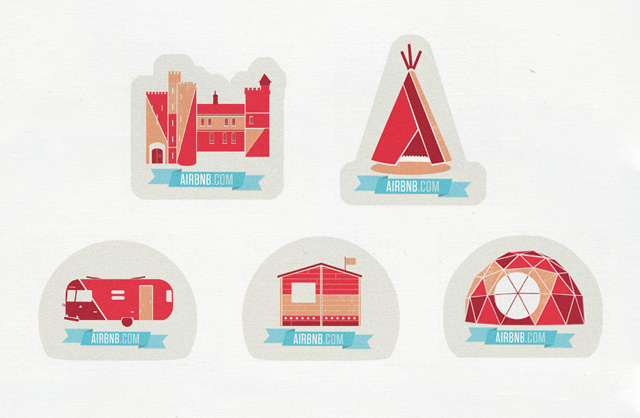 And I even letterpressed them onto card holders for some cool gift card packaging: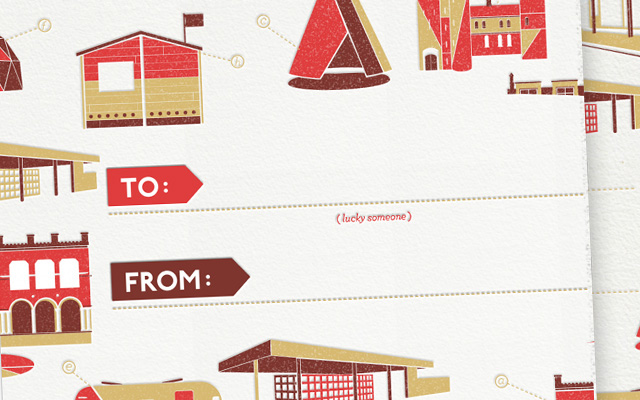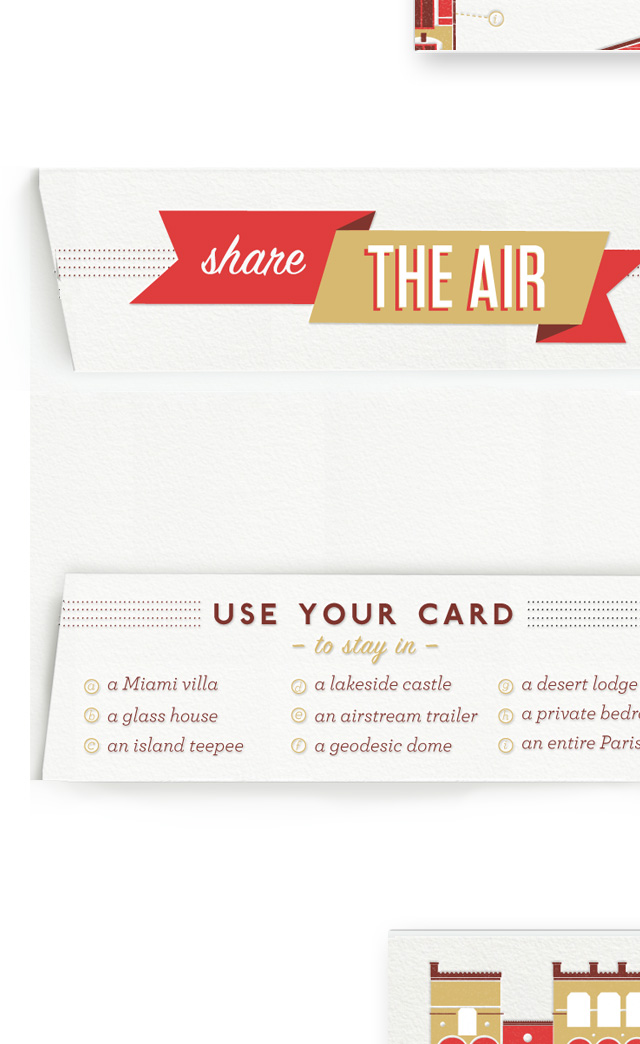 We ended up printing them with 1-color ink: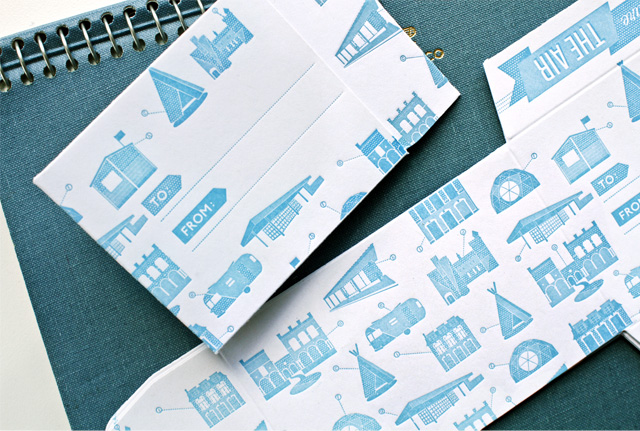 Here is the gift card, which is tucked inside: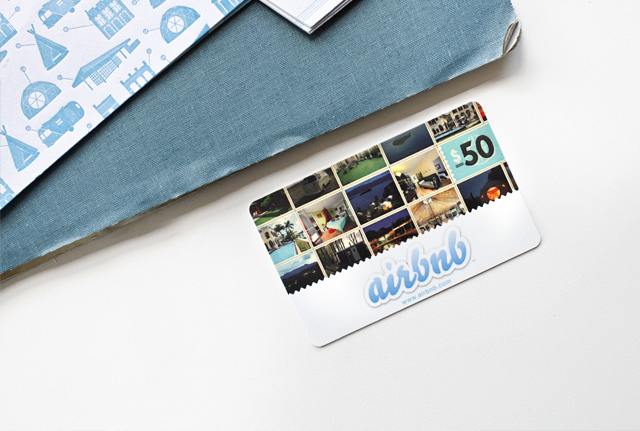 Update: Fast Co. Design blog named the Airbnb infographic the "infographic of the Day" (Mar. 4th).  Check it out here.
Related posts: